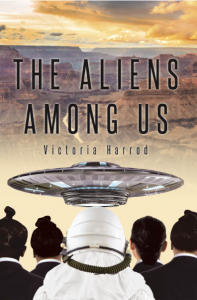 Montigan, the small but beautiful Martian country, now faces an existential threat. With a population devastated by years of war, they face annexation by their political enemies. Granted a one-year reprieve by the Supreme Martian Court, Montigan must prove its population can be rebuilt to minimum legal levels, or their charter will be given to the very countries whose greed-driven wars brought them to this point.
Montigan's first mission to Earth, brought back human blood for DNA splicing into the Martian gene pool. The early trials failed to yield promised results, but their later advanced gene experiments had a surprising outcome: Human male embryos.
Now, grown and trained as Martian agents, four of these humans, Steve Hamlet, Tom Steinway, Andrew Holloway, and David Conway, are Montigan's greatest hope to thwart its enemies. Their mission is to invade the Earth and bring back human female blood—a necessary ingredient for creating an army of human men.
Handpicked for their unwavering allegiance to Montigan and their fluency in Earth languages, their loyalty will be tested as they also carry out their own personal missions: Mate with Earth women and locate their blood relatives on Earth to solve the riddle of their existence.
Available now at your local and online booksellers!